तव गुड़ानमा त्यज
Do not leave your values.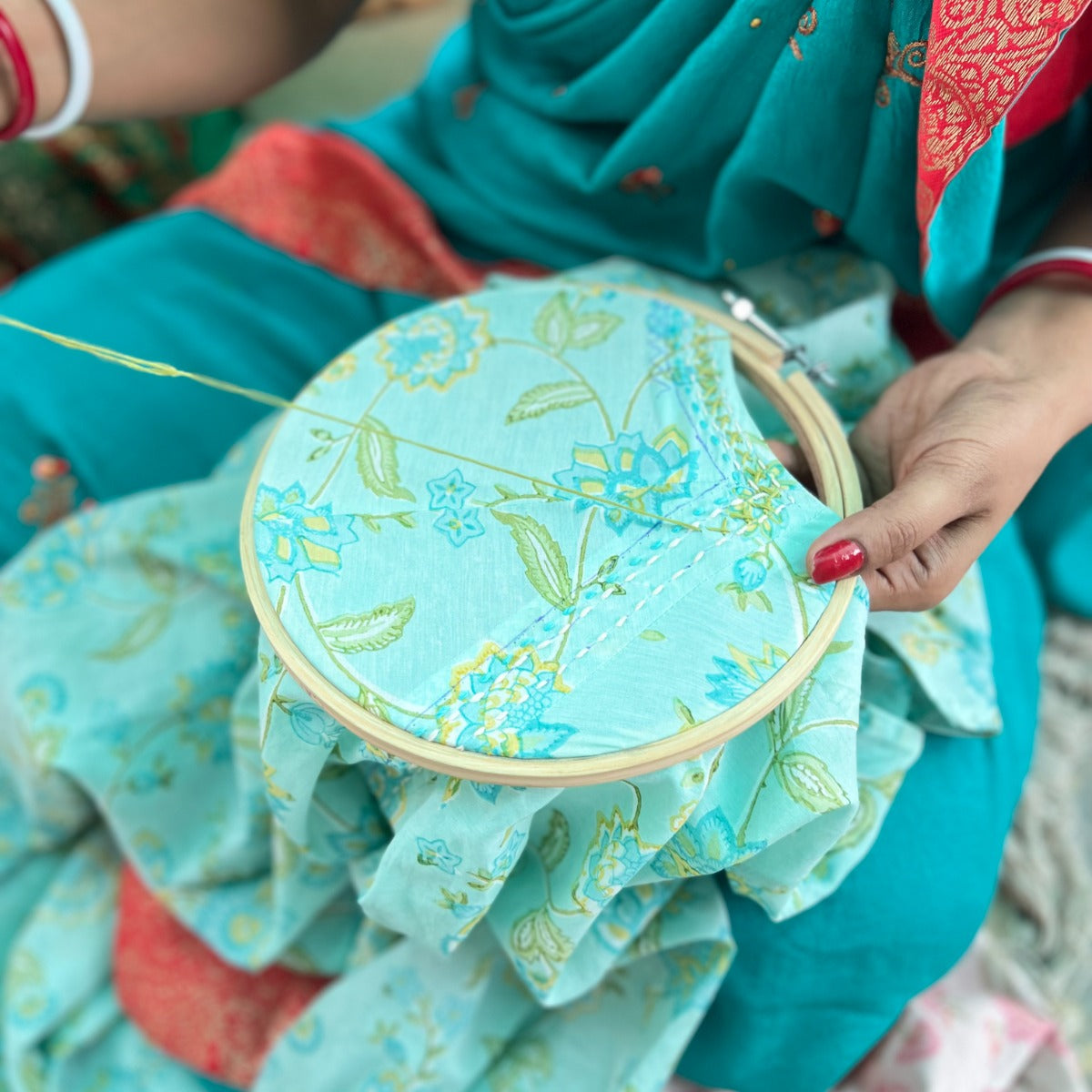 Craft has the power to transform, to illuminate, to educate , inspire and motivate
Dhanak believes in those roots which nurtured us and became an emblem of our existence. Inspired from the land of Rajasthan & it's aged beauty, Dhanak came into existence in 2017 with a motive of supporting artisans & sustainable clothing to adorn our customers with rich and exclusive handcrafted skills and techniques across India.

We understand that taking care of mother earth is about every decision we make as collective. At Dhanak we take pride in curating lines that are ethical, timeless and elegant, thereby creating an environment for sustainable rural employment for traditional craft community of India.
The name Dhanak means Rainbow, our favourite spectrum of colors ! Rainbow is nature's beauty in the most sacred form, made of different colors, yet they do not scatter, because they know how beautiful they are when They stick together. For us, colors are the essence that carries emotions in the language of love and tranquility in every piece we curate. Heart of Dhanak lies in the nature, our springboard. From her we get our initial impetus.We try to relate to poetry of mountains, meadows and flowers with The fantasy of windblown and changing colors and forms. Each creation at Dhanak is a thought, a story woven with so care and warmth that brings Familiarity and nostalgia when gets embarked on a beautiful journey to your wardrobe
Our brand thrives with a motto of Conscious Consumerism
Our philosophies are the soul to the brand & major key to our eco friendly and ethical practices.
Ecofriendly
We have pledged to put the environment first when it comes to production. We constantly monitor and regulate our zero waste policies including the use of organic packaging.
Heritage
Preserving traditional techniques, artisan methods, and ideas that have been used for centuries should be cherished and protected. Heritage also encompasses intricately handmade items that require real skill on the part of the maker. Handmade brings a human connection to our products and we celebrate the craftsmanship involved everyday.
Fair Trade
We follow fair trade standards that promote sustainable livelihoods, safe working conditions, protection of the environment and strong, transparent supply chains. Here at Dhanak, we protect & promote the rights of women with all our hearts who areoften victims of fast fashion industry.
Small Scale
ProductionThe brand believes in never to mass produce. Small scale production means better control of the product, greater connection with the team and brings out the best of all individualities. The joy of wearing something that you know is one of a small number is hard to beat!
Design creates Culture, culture creates Values & values determine the Future !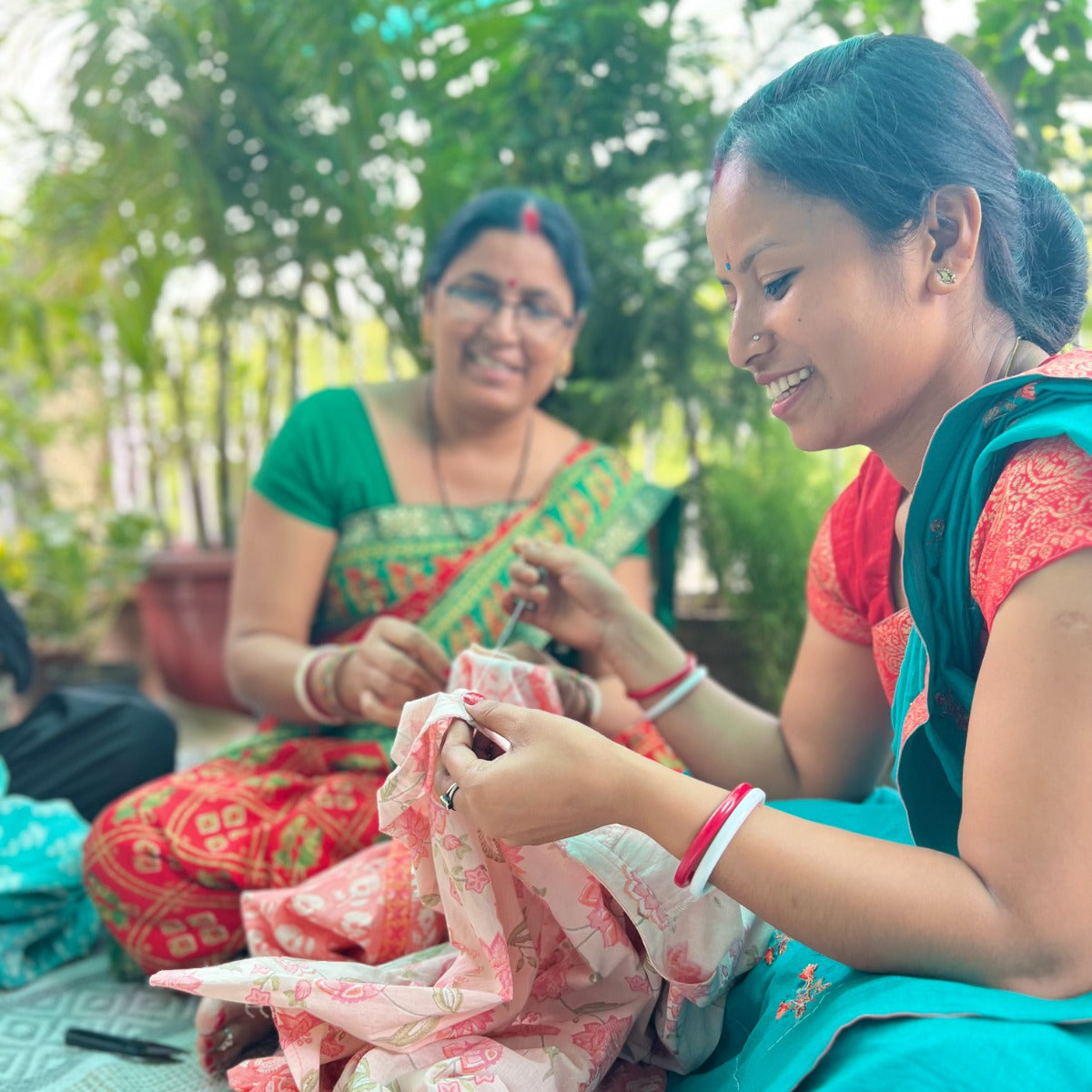 We design Relations, Stories & Magic
In the pursuit of mindful designs and perfection, we found our dream team at Dhanak !
We take immense pride in our people behind each thread and every seam. Creative minds here seek the elegant and authentic printing, dyeing and embroidery techniques to create products that are grounded in thoughtfulness and love.
Our team is no less than a family to us.The way detailings are the secret ingredient in every single piece we make, the same way love, support & empathy are those paramount which holds us together and keeps us motivated in the workplace like home. Here at Dhanak, our very talented team of printers, embroiderers, tailors and craftswomen share deep seated insights with our designers, production team and management experts to make sure every product reaches to you is full of gratitude, sanctity and contentment.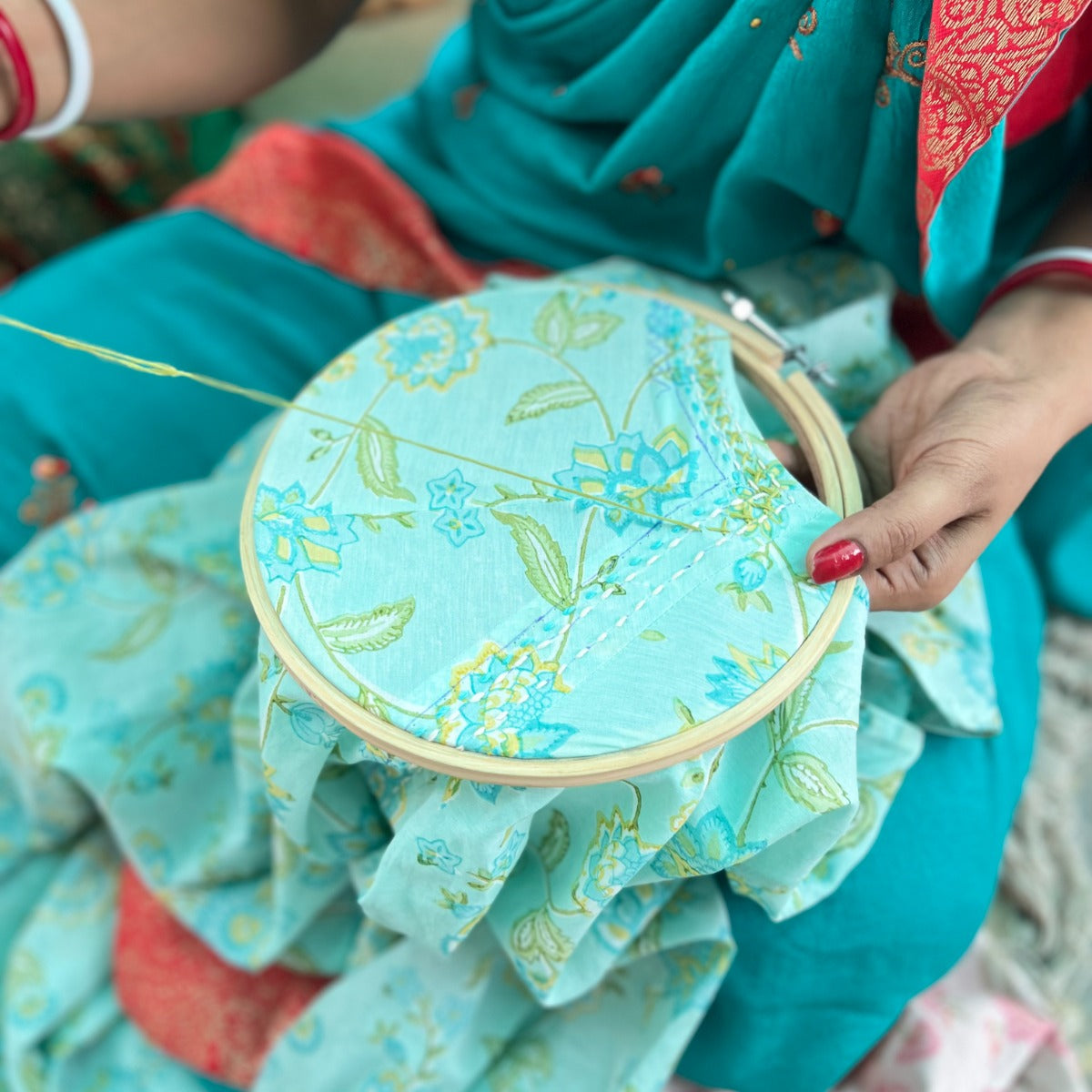 Sit with animals quietly and they will show you their hearts,Sit with them Kindly and they will help you locate yours !

Family of Dhanak is incomplete without our four legged indie babies who brings smile on our face with their sparkling eyes and wagging tails all day long at the workplace . Their love and affection for us and for every visitor at Dhanak is ineffable. Their enthusiasm to participate in all the projects, celebrations and festivals by spreading immense paw-sitivity and warm cuddles is what we call team efforts to be like!
This unconditional love led us to launch Paws Of Dhanak with a vision of helping animals in need of food , medicines and Shelter. P.O.D is actively co-functioning with many NGOs and Animal Welfare Organisations. We are profoundly engaged in getting homeless and needy animals with verified adoptions to get them loving homes all over India.
At Paws Of Dhanak we have this sheer inexplicable passion to create pet products which are aesthetically designed with organic breathable cottons while keeping the quality, comfort and durability at the highest preference. We strictly averse to the use of nylon or polyester fabrics which causes harmful skin allergies to our pooches and majorly responsible for global plastic pollution.
Revenue generated from P.O.D is solely committed for the betterment and welfare of the stray and abandoned animals. We Are moving with a string vision to connect our world with animals where we can co-exist peacefully and lovingly.
Let us take care of your Fur baby's wardrobe! Because hey, you know we love them!