Article: Handloom Weaving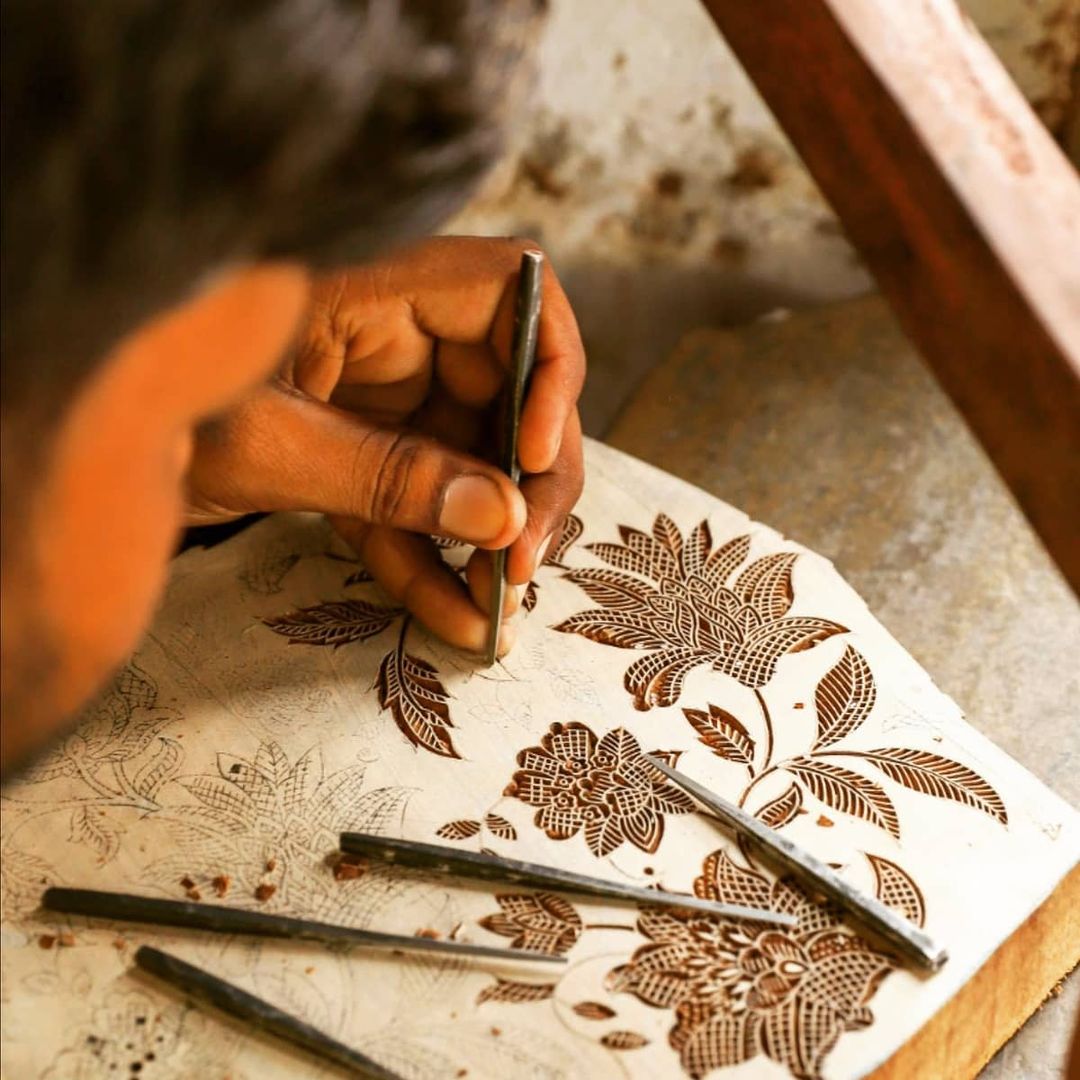 What exactly is handloom or handwoven fabric? How is it different from other kinds of fabric like powerloom and mill-made?
Any fabric is produced by the interlacement of two kinds of yarns – the warp which makes the length of the fabric and the weft which interlaces with the warp and makes the width of the fabric. This interlacement of the warp and weft is called weaving and is done on a loom.
A handwoven fabric is one which is woven on a loom that is operated by hand, also known as a handloom. The most common handloom used by weavers is a pitloom, where the weaver sits on the floor with his feet inside a pit. A power-loom fabric uses electricity to operate the loom and its productivity is significantly higher than a handloom. It is said that one powerloom replaces 14 handlooms. Mill-made cloth is that which is produced in large industrial mills, rolling out several thousand metres of cloth per day, requiring huge infrastructure and electricity.